2018.01.31 | Notice
Our official "JAPAN RETREAT" English website has been released.
As your partner in life, we bring the knowledge, experience and abundance of network that we've accumulated since the founding of our company. With the inspiration for providing a service that include specialists from various fields like Medical Coordination, Travel Planning and Residential Service, we created "JAPAN RETREAT".
For medical coordination of health screening, medical treatment and transient dialysis, we provide one-stop service for your stay in Japan. This includes travel arrangement, medical stay visa and experienced medical interpreter.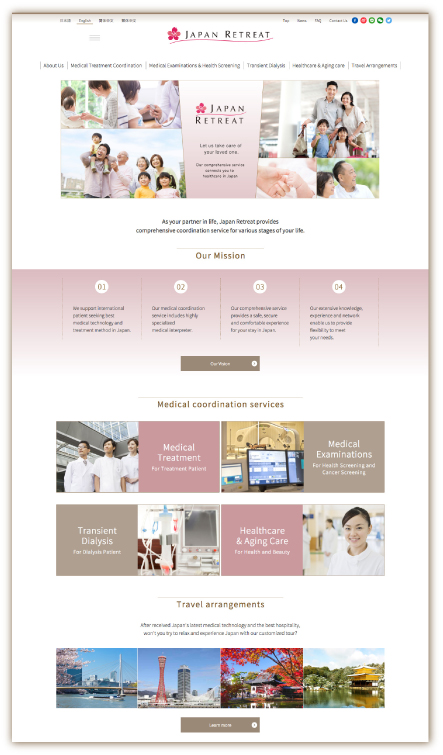 In the future, JAPAN RETREAT will make announcement in various topics by SNS and this website. Please stay tuned.
【Note】
Please be advised that this announcement will provide information to unspecified group of people and may not apply to everyone who read the posted article. (The contents of this announcement may be revised at any time).